Goal 3: Ensure healthy lives and promote well-being for all at all ages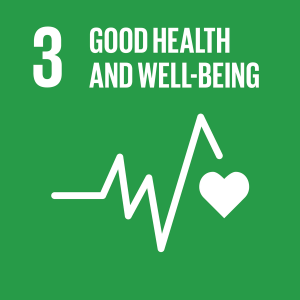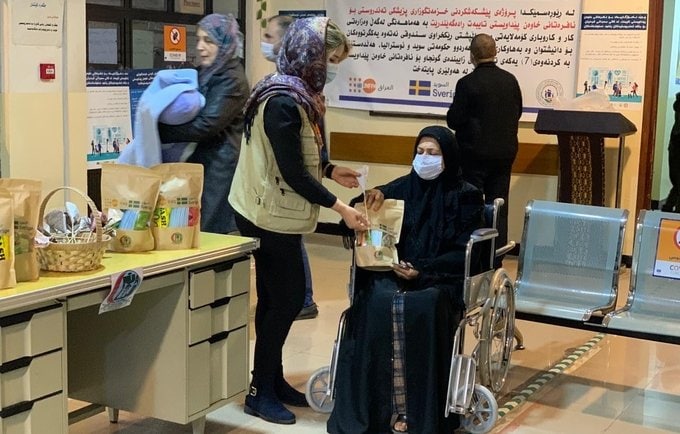 Which includes 9 objectives that mainly include reducing the maternal mortality ratio, putting an end to the deaths of newborns and children under the age of five, and putting an end to the epidemic of AIDS, tuberculosis, malaria, neglected tropical diseases, hepatitis and other infectious diseases, deaths from non-communicable diseases, traffic accidents and chemicals, and the safe use of alcohol and drugs, as well. The goal also includes the provision of health care services and universal health coverage.
In Iraq, the government's plans and strategies in the health sector focused on increasing the coverage of health services and improving their quality by providing hospitals, primary health centers and health homes according to the job description of each of them, with the qualification of working cadres and building their capabilities to provide a health service with a high level of efficiency, as well as providing medical supplies Of medical devices and staff in all provinces and remote areas.
Projects and programs to reduce maternal and child mortality, especially in rural areas, as well as other programs implemented in partnership with relevant international organizations
Programs to educate about sexual and reproductive health issues in educational curricula, in addition to providing family planning services.
A strategy for reproductive health, mother and child health, which aims to recover healthy women and children and live in a safe environment.
Seeking to develop protocols for neonatal care as well as the international code of marketing for infant formula.
Activities and programs in poor and remote areas in the field of:-
– Training community midwives in poor areas on safe delivery techniques.
– Providing an effective delivery health service (mobile clinics).
– Providing health services to the displaced in the areas of displacement.
Providing psychological and social support to returnees from displacement.
Carrying out comprehensive health awareness campaigns.
There are still significant disparities and challenges in health services, especially after 2014 and the occupation of a number of governorates by terrorist groups. Hence, there is a wide disparity in complete and comprehensive health coverage across the country. In addition, the health system often focuses on curative services more than preventive and primary care ( [i] ). Iraq still faces major challenges that constitute serious obstacles to the development path. This is due to the crises of conflict and displacement that have undermined primary care. particularly reproductive health services and vaccination, These crises and conflicts have exacerbated the spread of diseases. Exacerbation of the social crisis.
[i] ESCWA, The Arab Report on Sustainable Development 2020, p. 38