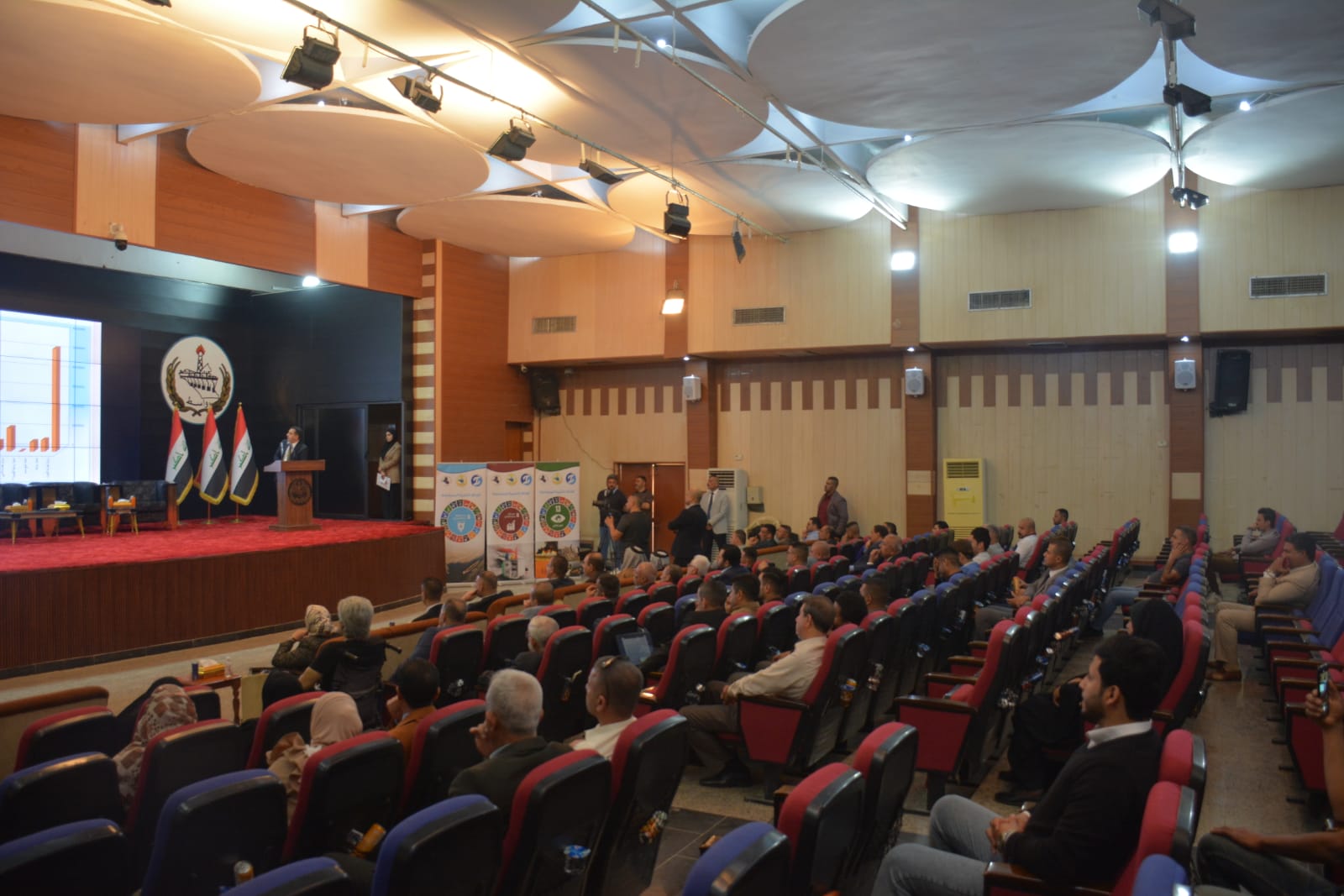 Takatuf Organization for Human Rights and the "Tam" Network for Sustainable Development, in partnership with the Wasit Governorate Court, held the first founding conference, which was under the slogan (Wasit the present and the future in implementing the sustainable development goals of the 2030 Agenda) to discuss the concepts of sustainable development and the mechanisms for their application in Iraq and Wasit in particular, in the presence of its governor and officials of government departments academics, civil activists, and tribal sheikhs, which aims to:
1- Learn about the Sustainable Development Goals 2020-2030 and Iraq's commitments towards them.
2- Showing the moral and material value of the natural and human resources of Wasit Governorate, and thinking about the future of the governorate until 2030.
3- Attempting to add Wasit Governorate to the indicators of the third voluntary report on the goals of sustainable development for Iraq.
The following topics were discussed:
• Development achievements that have been achieved on the ground in Wasit Governorate and future strategic projects.
• Reviewing the goals of sustainable development and the participation of civil society in the mechanisms of their implementation.
• The local identity of Wasit Governorate, according to digital indicators.
• Goal 5 equality between men and women and Goal 16 peace, justice and strong institutions models to explain to the participants.
Goal 6: Clean water and sanitation.
Goal 8: Decent work and economic growth – balancing and maximizing local revenues.
Goal 13: Climate action and its impact on life.
Eng. Sadiq presented, request of Director of the Wasit Planning Directorate, to give a presentation on the comparative advantages of Wasit Governorate and its development potential, which could serve as a ground for achieving sustainable development in the governorate.
• Public discussion – writing recommendations.
Thanks to the researchers who presented a qualitative study in the field of sustainable development goals.
The Legal ,Mr. Muhannad Al-Quraishi, head of the Takatuf Organization for Human Rights.