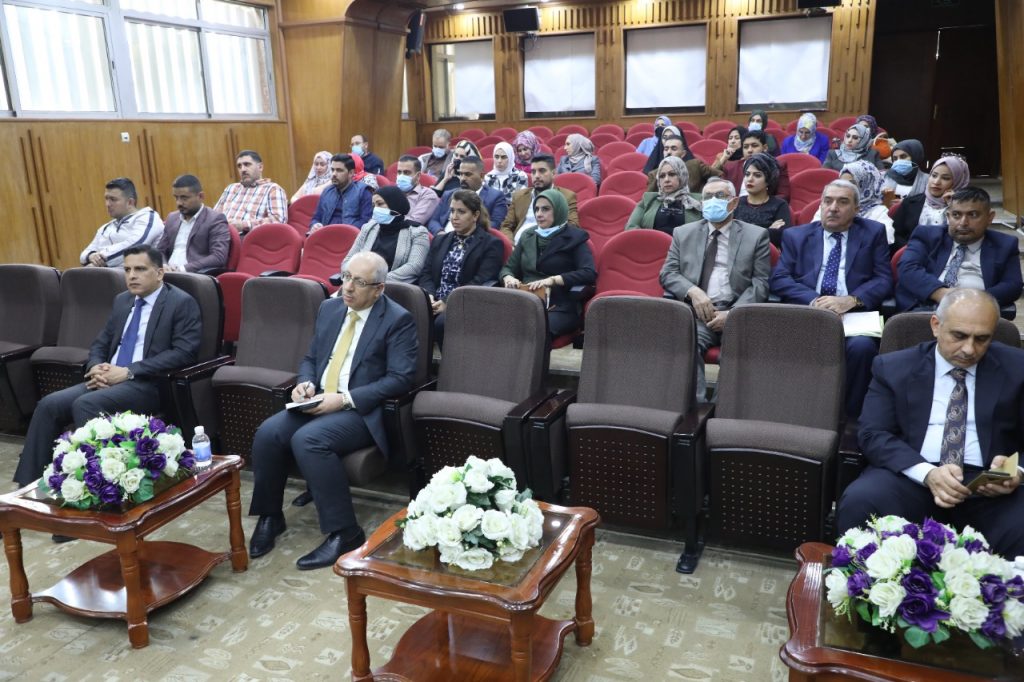 The Local Planning department of the Regional and Local Development Service of the Ministry of Planning held a seminar on graduation research, entitled "Strategic planning and its role in promoting sustainable development" an analytical study on senior leadership in the Ministry's Cabinet, for researcher Mr. Haider I. Hussain of the Diwaniyah Planning Directorate. The General-Director, a number of experts and the Head of the Local Planning department, Mr. Ammar Abdul-A'adim, as well as a number of Ministry's associates, were present. The General- Director of the Regional and Local Development department, Dr. Mohamed M. said: This symposium is a presentation of a master's thesis for a distinguished staff member of the Service.
He added, "The Ministry has always supported its staff and benefited from graduate research and the possibility of applying it at the practical level, especially since this letter has taken a sample of the Ministry's senior leadership, so it has been in direct contact with the work of the Ministry and how to develop and advance it, as well as diagnosing some of the things that the researcher has come up with through statistical methods. For his part, the researcher, made a presentation on the objectives of his study, which included: – Identifying the problems, strengths and weaknesses of the organization in question and making proposals and recommendations to address them. – Impact of strategic renewal on sustainable development. – The extent to which the level of strategic renewal is affected by the organization in question. – In addition to the Organization's level of sustainable development.
The researcher recommended the urgent need for the Ministry to submit further internal initiatives proposed by decision makers relating to strategic actions. – The need for the Ministry to rely on sophisticated methods and techniques to identify the actual needs required by its strategic operations, and to review and periodically develop planned strategic actions ، while expanding reliance on elements of strategic renewal to promote sustainable development.