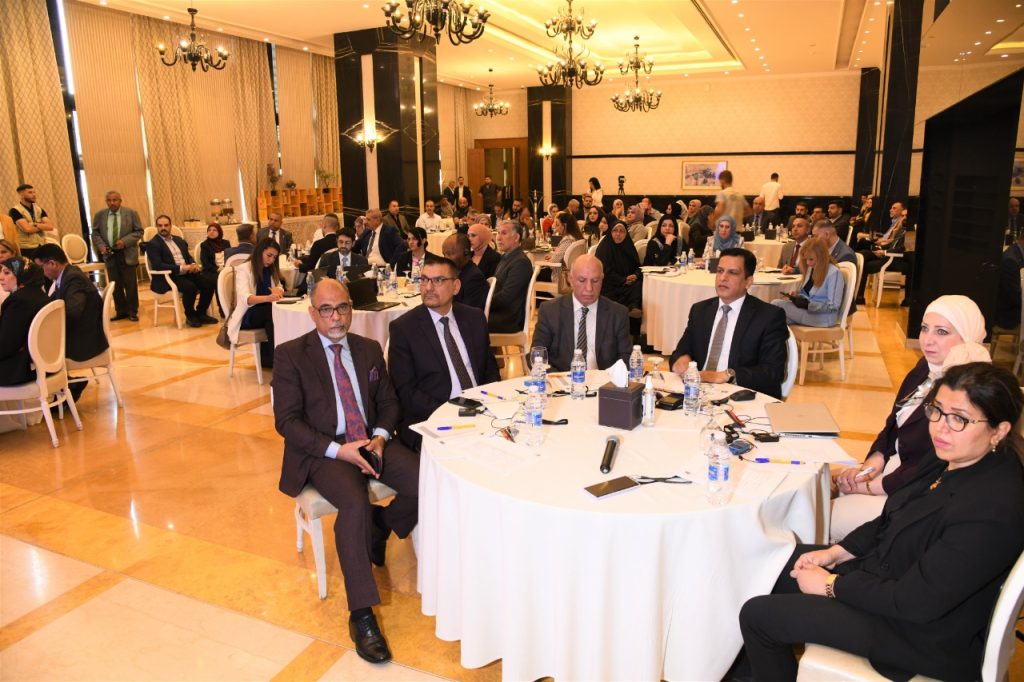 Today, Monday, the Ministry of Planning, in cooperation with the United Nations Development Program, held a workshop on the localization of the sustainable development goals and the 2030 Agenda. Many events and activities during the last period, indicating that the program supports the specialized teams for sustainable development by adopting the reports of each of the teams, leading to the preparation of solid reports that contribute to diagnosing challenges and identifying priorities that may be within the inputs of the next national development plan (2023-2027). . Based on what was drawn up by Iraq's Vision 2030 and the government curriculum's detailed basic pillars that are in great harmony with the sustainable development goals, expressing the ministry's readiness to provide more support to all specialized teams and contribute to solving and addressing all problems that may face their work.
For her part, the representative of the United Nations Development Program, Dr. Sundus Abbas, said: "With the new government assuming its duties, Iraq is witnessing great and distinguished efforts in the long-term reforms necessary to achieve Vision (2030), which is based on national priorities expressing the promotion of a culture of tolerance, dialogue, community peace and empowerment of women. The sober building of the family and childhood and the strengthening of citizenship values. As well as encouraging all groups to achieve effective integration into society, especially young people who should ensure their readiness for the future, expressing the readiness of the United Nations Development Program to provide more, support and attention, in order to help Iraq achieve sustainable development goals. To that, the Director-General of the Department of Regional and Local Development, Dr. Muhammad Mohsen Al-Sayed, explained: The importance of the workshop lies in supporting the specialized teams for sustainable development emanating from the National Technical Committee chaired by the Minister of Planning, and to activate the role of these teams in following up and monitoring the indicators of the sustainable development goals until 2030, especially We are about to prepare the national development plan for the next five years, according to the ministerial curriculum of the Prime Minister. He continued by saying: As a result, this workshop will be one of the basic and pivotal points for starting towards preparing this plan and activating the role of specialized teams in submitting their reports, reviewing and discussing them as a background within the next five-year national development plan.
It is worth noting that the workshop was attended by the Undersecretary for Administrative Affairs, Dr. Azhar Hussein Saleh, a number of general managers, United Nations experts, stakeholders, relevant authorities, and a number of the Ministry's employees.