Goal 15: Protect, restore and promote sustainable use of terrestrial ecosystems, sustainably manage forests, combat desertification, and halt and reverse land degradation and halt biodiversity loss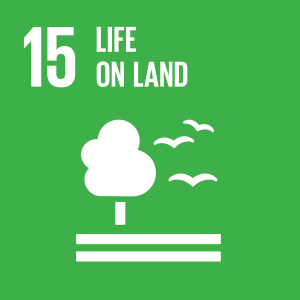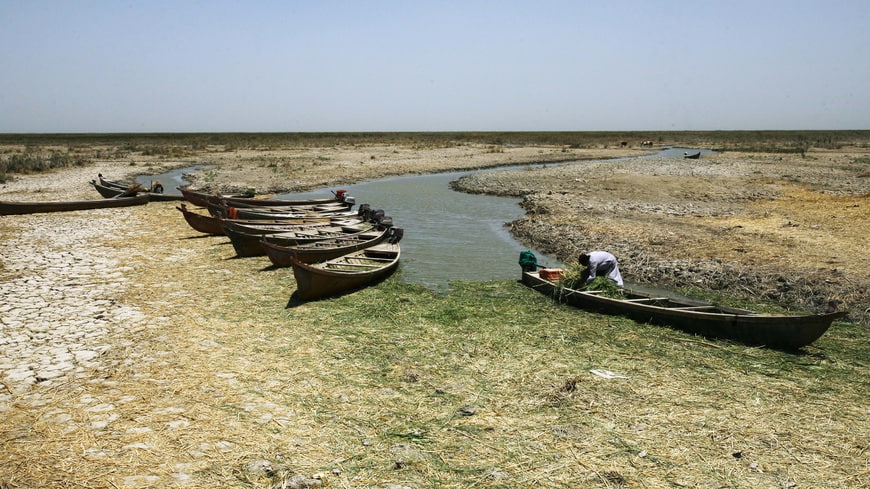 The deterioration of land areas and the loss of arable areas worldwide constitute a great possibility of being exposed to drought and desertification over time and resulting in food shortages. In Iraq, the arable land for the year 2015 reached (52.5) million dunums, and the exploited lands (6.9) million dunums, except for the governorates of (Nineveh, Anbar, Wasit) and the area of desert lands (75.1) million dunams, which are threatened by desertification (4.1) million dunams, which raises the alarm. Iraq has taken several measures that fall within this goal, such as:-
Joining the Convention on Biological Diversity in 2009, and the National Biodiversity Strategy and Operational Plan for Iraq (2015-2020) were prepared in 2014
The Mesopotamian Marshes site was included on the World Heritage List during the fortieth session of the World Heritage Committee, "which enhances the biodiversity of Mesopotamia in the marshes of Al-Hawizeh, east and west of Hammar and the central marshes, along with the archaeological sites: Ur, Warkaa and Eridu." .

Iraq ratified the United Nations Convention to Combat Desertification in 2009, and Iraq has issued a national action program to combat desertification with technical support from international organizations. This program aims to:-

Rehabilitation of ecosystems, preservation of natural resources and limiting their degradation
Developing and strengthening institutions, human resources and legislative frameworks.
Implementation projects for combating desertification and stabilizing sand dunes in the eastern and western belt regions and alluvial plain areas.
The National Program for Combating Sand and Dust Storms in Iraq 2015-2020, with the participation of international organizations, which aims to identify the nature of this phenomenon, the causes of its emergence, and the most important exporting areas.